Request for Bid
Centek Laboratories, LLC is your solution to today's volatile organic compound (VOC) air and surface soil analysis. Use this form to quickly and easily file a request for bid and obtain sample status, final reports, and invoice information. We will contact you with a response within 24 to 48 hours.
Innovative Solutions. Trusted Results.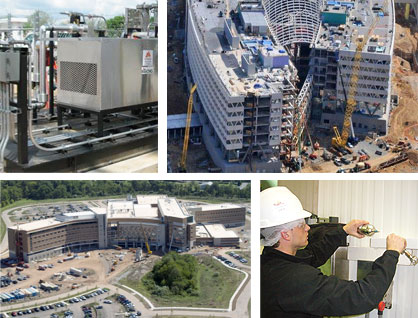 Centek Labs capabilities and project experience cover the full spectrum, from routine analysis to sophisticated technical services. Our areas of expertise include, but are not limited to:
Soil Vapor Analysis, Vapor Intrusion Sampling and Testing, LEED® IAQ Testing and Consulting, Chinese Drywall Analysis, New York State Green Building Tax Credit Air Testing and Analysis, Industrial Hygiene sampling and analysis, Landfill Gas Analysis, Indoor Air Quality (IAQ) monitoring,
We also provide comprehensive testing and analysis for:
Personal Air Monitoring, Area Air Monitoring, Oil Spill Air Monitoring (BTEX, PAH's), EPA Superfund Sites, Department of Defense Sites, Brownfields, Real Estate Transfer, Ambient and Indoor Air testing, MassDEP APH Method, and Environmental Air Testing and Analysis.
Comprehensive Environmental Laboratory Testing Services
Using accepted EPA methods for compliance, Centek Laboratories routinely identifies known and unknown VOC's in air, liquid, soil and other matrices.
Our clients come from a broad cross-section of industrial, commercial, governmental and residential sectors.