Radon Gas Testing
Centek Laboratories is pleased to announce that we are now adding Radon testing to our capabilities and services. We have joined forces with a NELAP accredited laboratory that is certified across the nation and focuses exclusively on radon. Call us for your next project.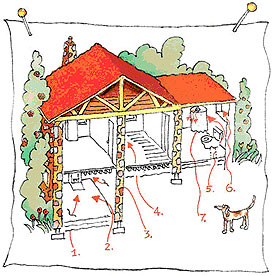 What is Radon
Radon is a colorless, odorless, tasteless radioactive gas that's formed during the natural breakdown of uranium in soil, rock, and water. Much like Vapor Intrusion, Radon exits the ground and can seep into your home through cracks and holes in the foundation. Radon gas can also contaminate well water.
Radon Gets In Through:
Cracks in solid floors
Construction joints
Cracks in walls
Gaps in suspended floors
Gaps around service pipes
Cavities inside walls
The water supply
Map of Radon Zones
The purpose of this map is to assist National, State, and local organizations to target their resources and to implement radon-resistant building codes. This map is not intended to be used to determine if a home in a given zone should be tested for radon. Homes with elevated levels of radon have been found in all three zones. All homes should be tested regardless of geographic location.
The map should not be used in lieu of testing …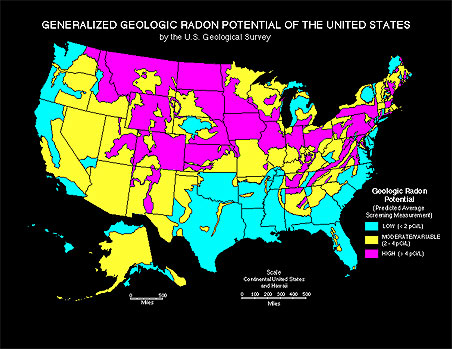 *** To set up a lunch and learn regarding Radon Gas Testing and Analysis, please contact Russ Pellegrino at (315) 431-9730.
Comprehensive Environmental Laboratory Testing Services
Using accepted EPA methods for compliance, Centek Laboratories routinely identifies known and unknown VOC's in air, liquid, soil and other matrices.
Our clients come from a broad cross-section of industrial, commercial, governmental and residential sectors.