Landfill Biogas Matrix Analysis
Renewable Energy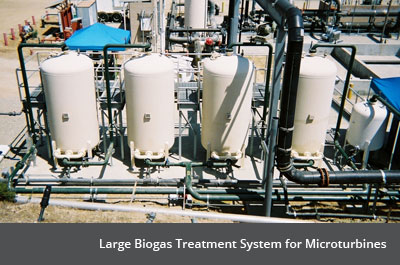 The age-old saying of "One man's garbage…Is another's mans Gold" is becoming true in the reclaiming of Biogas from landfill operations. While we still depend on fossil fuels as our primary energy resource, the use of newer and cheaper energy sources such as landfill gas is increasing throughout the world today.
Biogas, and particularly landfill gas, or LFG, is usually heavily contaminated with VOCs (Volatile Organic Contaminants). VOC levels can exceed 1,000 ppmv, and are usually at least 50 ppmv, requiring removal by specialized treatment equipment so LFG can be used as a reliable fuel. Treatment systems for heavily contaminated biogas utilize media that is regenerated on a continuous basis to prevent siloxanes, halogenated VOCs, and other harmful VOCs from entering combustion equipment or being released to the atmosphere.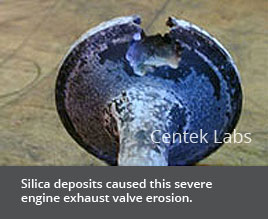 Organosilicons cause most of the damage to Internal Combustion (IC) engines, microturbines, boilers, and SCR catalysts. We measure the organosilicon content, major gas components (methane, nitrogen, oxygen, carbon monoxide & carbon dioxide), complete VOC (volatile organic contaminant) spectrum, plus organic and inorganic sulfur of your biogas. From this analysis, our biogas molecular scientists can determine the fouling potential (from silica formation) and treatability of your biogas.
Along with our industry partners, we can provide you with test results. We can develop a complete gas profile and determine the proper treatment processes needed to meet even the most stringent biogas specifications for use as a fuel. These treatment methods can include:
Siloxane (and other organosilicons) Removal
Moisture Removal
Sulfur Removal
Methane Content Upgrade
System Maintenance
Comprehensive Environmental Laboratory Testing Services
Using accepted EPA methods for compliance, Centek Laboratories routinely identifies known and unknown VOC's in air, liquid, soil and other matrices.
Our clients come from a broad cross-section of industrial, commercial, governmental and residential sectors.